Sa. 22.02.20
22:00
Breakaway Northern Soul Allnighter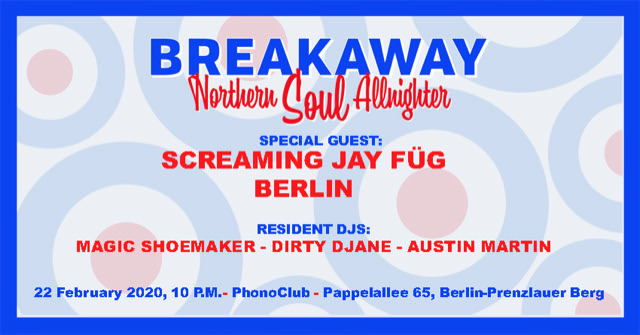 Liebe Soulies, die Warterei endlich ein Ende. Der BREAKAWAY startet ins neue Jahr!
Also stellt schon mal die Tanzschuhe bereit, legt eine coole Soul-Single in Endlosschleife auf
und schüttelt die müden Glieder ein bisschen zuhause durch, um Euch warm zu machen.
Mit Unterstützung durch keinen geringeren als unseren alten Kumpel Screaming Jay Füg geht es im PhonoClub zur Sache –
Northern Soul, Modern, Motown und RnB all night long!
Special Guest:
Screaming Jay Füg Berlin
and your residents:
Magic Shoemaker, Dirty DJane and Austin Martin.
Sa. 21.03.20
22:00
Night Dimensions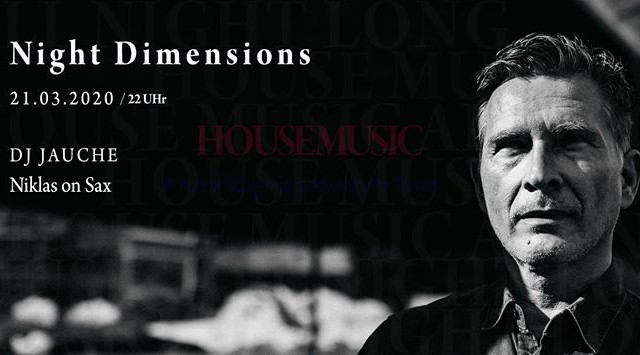 Sa. 28.03.20
22:00
L.U.V. Your House
Going down the stairs into this red lighted basement. Starting to feel and hear that intoxicating bass that makes you move.
House is a feeling!
The L.U.V. YOUR HOUSE Series don´t want more or less than bring back that special vibe of housemusic: positive, hedonistic, mindblowing, ecstatic!!
U KNOW Y The L.U.V. Crew, Subground FM
BARE TECTURE The L.U.V. Crew, Subground FM
TAKTKOLLEKTIV The L.U.V. Crew
The L.U.V. Crew