Für alle Freunde der elektronischen Musik im Prenzlauer Berg haben wir eine großartige Neuigkeit: Die Whitelabel Night findet nun regelmäßig jeden Donnerstag im PhonoClub statt.
Do. 23.02.17
22:00
Whitelabel pres. HangarTechno Showcase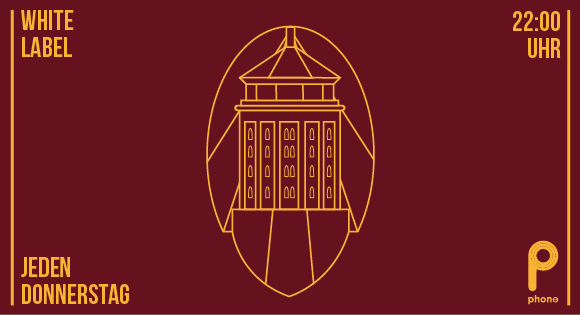 Line-up:
Hermann Hellwig
HangarTechno
Cymatik b2b Taube
HangarTechno
HangarTechno machtn Klassenausflug in den PhonoClub – euch erwartet "straight berlin techno".
Fr. 24.02.17
22:00
Orlandos und Alex' zauberhafte Märchenparty
Sa. 25.02.17
22:00
Zug der Liebe
Soliparty I
Keller:
m&m
Zuckertuetentraum/span>
Barfloor:
Djulien Ferrantes official
Karmaloft Music
ZeitlupenUwe
OpenAir to go
Do. 02.03.17
22:00
Whitelabel :: Wasserturm Nacht
Line-up:
SQIM
exloited / jack mode / playitdown
ZeitlupenUwe
OpenAir to go
DJ Onkel SQIM ist der Inbegriff von Berlin House. Es gibt kaum einen Club in Berlin, wo er noch nicht hinter den Decks stand. Das Schlagzeug gespielt seit dem 12 Lebensjahr auf Profiniveau, seine erste eigene Platte war die bpc 2000 compilation – kurze Zeit später hat er die Seiten gewechselt!
Nun stehen seine Platten bei anderen DJ's im Regal. Release auf exloited, jackmode, evamore, playitdown und danseclubmuic london sprechen da wohl für sich.
Do. 09.03.17
22:00
Whitelabel Night
Line-up:
Ryan Dupree
URST / Stil vor Talent
Schallfeld
Grossstadtvögel / Herzensangelegenheit
Hagen Mosebach
Herzensangelegenheit / Lordag
Sa. 11.03.17
23:30
Marry Drisco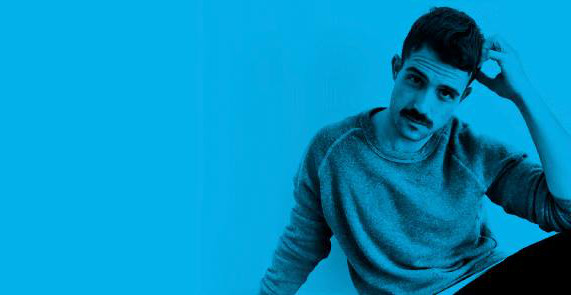 Line-up:
Mauro Feola
Carmen 16
Moriz Solo
Ol!
Let's melt together once again on our beloved dancefloor. Expect finest House and Disco tunes, friends and friendly faces
Do. 16.03.17
22:00
Whitelabel Techno Night
Line-up:
Karsten Schmidt
Süß war gestern
FELIDAE
Van Liebling / OpenAir to go
Fr. 17.03.17
20:00
Anyone Can Play Guitar
Far Out Live 2nd Edition
Live on stage:
The Black Cheetahs
Voodoo Beach
Full Moon Fiasco
We are thrilled to be able to present another set of brilliant Berlin rock artists.
Expect an evening full of wave – punkgrunge -psychedelic-whimsy skirt – perfect for this winter break season with a cup of grog.
After the live show from midnight till open end:
DJ's Klaas Van Karlos & Alaska
Do. 23.03.17
22:00
GUN PWDR at Whitelabel Night
Line-up:
Vision Factory
GUN PWDR / Bunny Tiger / LouLou Records
Fr. 24.03.17
22:00
EXPMENTAL RECORDS SHOWCASE
Line-up:
Andree Wischnewski
Audio Safari / URST
Eddy Romero
Expmental Records / Little Helpers / Act Natural / Deeperfect / Lucidflow
Edgar De Ramon
TUTU / INMOTION / TRAPEZ / SUARA
ChillOhm
Expmental / Affinity Lab
Do. 30.03.17
22:00
Whitelabel Night
Line-up:
Sztuka
Niejeliebt / Gun Powder
Friedrich Geist
Grossstadtvögel
Lauritz F
Niejeliebt / Hundertelf
Do. 06.04.17
22:00
Whitelabel :: Cultt Showcase
Line-up:
FRIEDA WHO?
Draußen ists Schöner
ERDEM UGUR
Cultt Collective
Sie möchten den Phonoclub gerne mieten?
Den Club können Sie für Veranstaltungen jeder Art (Geburtstage (25+), Weihnachtsfeiern usw.) mieten.
Speisen und Getränke werden von uns angeboten.
Kapazität: 150 Personen
Senden Sie einfach eine Anfrage